Upcoming events
Finnish Christmas Lunch
Dec 12, 2023
Tuesday, 12 December 2023, at 12.30 p.m. at the Finnish Church, 33 Albion Street, London SE16 7HZ.
The Anglo-Finnish Society's Christmas lunch this year will be at the Finnish Church in London, with an opportunity to enjoy traditional Finnish Christmas dishes that are not widely available in London otherwise.
The price of the buffet will be £35 per head, and it will consist of everything you would find in a Finnish Christmas table, starting with rosolli-salad, rye bread, salmon, mushroom salad etc as hors d'oeuvres or voileipäpöytä or smörgåsbord, the main course of Christmas ham with varied casseroles, and as a pudding, probably a Christmas tartelette and coffee and tea. Alcoholic drinks are not included, but as it is a private event, we can bring our own.
This event is fully booked.
Early Modernism in Finnish and Swedish Art
Jan 23, 2024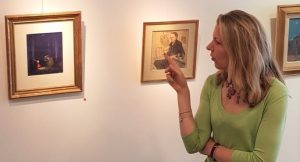 Tuesday, 23 January 2024 at 6 p.m. to 8 p.m. at 14 Queen Anne's Gate, London, SW1H 9AA.
Art expert Christina Cadogan will give a talk on Nordic art to the Anglo-Swedish and Anglo-Finnish Societies about the advent of a more modern style of painting in Sweden and Finland in the late nineteenth and early twentieth centuries. This was a time of huge social, political and cultural change in Europe and we will look at how Swedish and Finnish art evolved during this period discussing, amongst others, the work of Hilma af Klint and Helene Schjerfbeck.
Christina Cadogan worked for several years at Bonhams, the auctioneers, specialising in drawings and watercolours. She has also worked for the Swedish Embassy in London advising on art and design. Christina now works as an art consultant and art dealer specialising in Nordic Art. Her next exhibition of Nordic Art will be held at Burgh House in Hampstead opening on 17th January. See www.cadoganfinearts.com for more information.
Light refreshments will be served and there will be a chance to mingle after the talk. AFS Members can bring one guest at the member price of £10 but additional guests would have to pay £20. Please email the Hon. Secretary at secretary@anglofinnishsociety.org.uk if you wish to attend.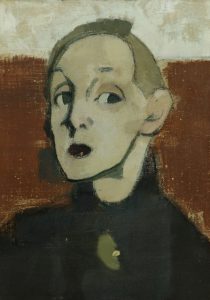 Lady in a Black dress by Helene Schjerfbeck.
Annual General Meeting
Mar 13, 2024
Annual General Meeting at 4 p.m. on Wednesday, 13 March 2024.
Save the date – details to follow